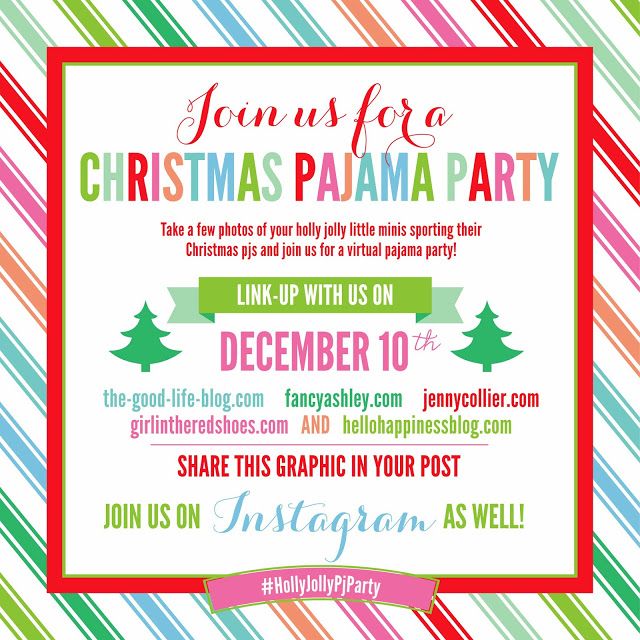 Today, I am linking up with
Darci,
Ashley,
Jenny,
Natasha,
and
Julie
for their PJ party link up!!! Go visit one of them to link up as well!!
I absolutely adore Christmas pjs and we have a ton. I was going to do pictures for this post, but of course didn't and so some of my favorite pjs didn't make the cut. I am sure you will see them before it is all said and done. So here are some of my phone pics of pjs....
I really, really, really love our Blanks PJ's I got for both Audrey and I this year. I really wish I would have bought the matching pants for Ray and made him suck it up and wear them on Christmas Eve at least for a picture, but of course I didn't. Next year though!!!
My Mom got her these from Belk and they are so soft and I love the way they look on!! I think the brand is Little Me.
You can barely see these and please excuse her tree, it is definitely a work in progress. I paid next to nothing for it at Kohl's last year after Christmas, but I would have been not a happy girl if I would have paid full price and got this, because original price was not cheap! These pjs are from amazon and they are Leveret....Love, love, love this brand!! In case you can't tell, they are gingerbread.
Just reading in our bed in her sleep sack and penguin pjs from Children's Place.
These present pjs are also from The Children's Place.
Both of the two pictures above are Carter's pjs I got after Christmas last year. Casey and I went shopping and racked up on the Christmas pjs at the outlets in January. I think it is going to become a tradition. We already have our shopping date for this January picked out!
These are Old Navy and I love them as well, she is getting more Old Navy pjs from Santa I believe.
.....and finally more Carter's!!